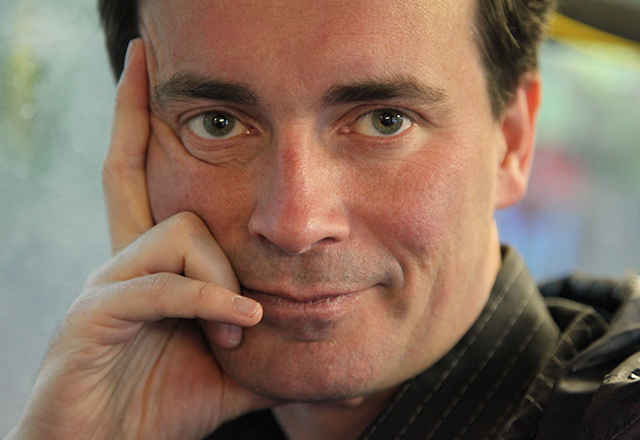 Jušu, Petru in Vidu se tokrat v studiu pridruži eden najvidnejših svetovnih improvizatorjev – Shawn Kinley. Učenec enega začetnikov moderne improvizacije Keitha Johnstona sicer deluje v gledališču Loose Moose v Calgaryju, Kanada, a devet mesecev na leto potuje in poučuje improvizacijskih znanj željne udeležence delavnic. Tekom turneje se je ustavil tudi v Ljubljani in s fanti pokramljal o tem in onem.
In this special edition of Iglu Impro Podcast Juš, Peter and Vid host Shawn Kinley, one of the most renowned improv authorities. Shawn is a direct student of one of the beginners of modern improvisational theatre Keith Johnstone. He works at the Loose Moose Theatre in Calgary, Canada, but spends 9 months per year traveling and teaching students, eager to learn improv. While touring he also made a stop in Ljubljana and had a fun chat about different topics.
Podcast: Download (Duration: 37:30 — 34.6MB)
IGLU ima tudi svojo spletko in FB stran. / IGLU also has a website and a FB page.
Mreža Apparatus.si je tudi na Facebooku in jo lahko finančno podprete tudi osebno. Hvala. / You can support this podcast and all the others on apparatus.si via PayPal. Thank you.
–
Zapiski / Notes:
Shawn Kinley
Loose Moose Theater Company
Allthegoodpeople.com
Citizen of the world
Keith Johnstone
Hvala / Thank you:
– Shawn Kinley
– Keith Johnstone
– Google maps
–
Ostale epizode Iglu Impro Podcasta najdete tule. / The rest of Iglu Impro Podcast episodes can be found here.