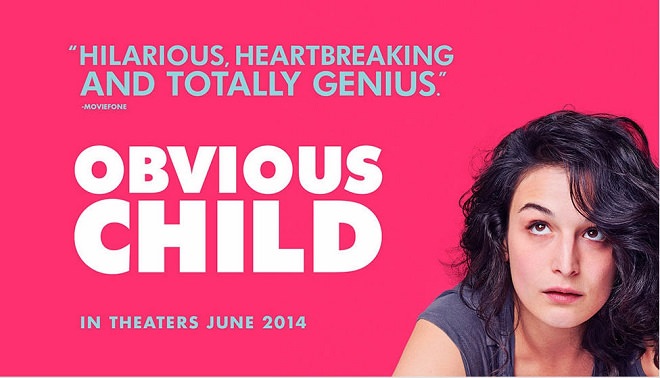 »A woman who is not ready to have a baby, making it work is not a happy ending to me," she said. "It's a personal nightmare." – Jenny Slate
V enajstem podcastu Maja, še ena Maja, Bojana in Ana govorimo o tematiki splava kot potencialnem komičnem zapletu za romantično komedijo. Tako je, prav ste slišali, splav in humor omenjena v istem dihu. Na to nenavadno in hkrati subverzivno kombinacijo smo naletele pri iskreno zabavni indie romantični komediji o splavu, Obvious Child (Gillian Robespierre, 2014), ki med drugim dokaže da so ženske lahko smešne. Malo za hec, malo pa zares se pogovarjamo tudi o tem, da humor postaja sredstvo politične participacije, komedija pa neke vrste bojna linija za diskurz o t.i. ženskih vprašanjih.
Podcast: Download (Duration: 1:04:45 — 29.8MB)
–
Na FilmFlow se lahko tudi naročite preko iTunes in RSS. FilmFlow je tudi na Facebooku in Twitterju. Podprete nas lahko tudi osebno.
Kontaktirate nas lahko na filmflow.pms@gmail.com ali na osebnih twitter računih – Ana, MajaP, Bojana, MajaW. Obiščite pa tudi našo spletko www.filmflow.si.
Zapiski:
Obvious Child (uradna spletna stran)
Obvious Child (IMDb)
A Rom-Com Path Less Traveled (NY Times)
Gillian Robespierre and Jenny Slate on finding Obvious Child's voice (The Dissolve)
Obvious Child (Roger Ebert)
Why Women Aren't Funny (Vanity Fair)
Why Women Still Aren't Funny (Vanity Fair)
Who Says Women Aren't Funny? (Vanity Fair)
Women Aren't Funny (IMDb)
Domače branje:
Lena Dunham (Not That Kind Of Girl)
Amy Poehler (Yes Please)
Tina Fey (Bossypants)
Caitlin Moran (How To Be A Woman)