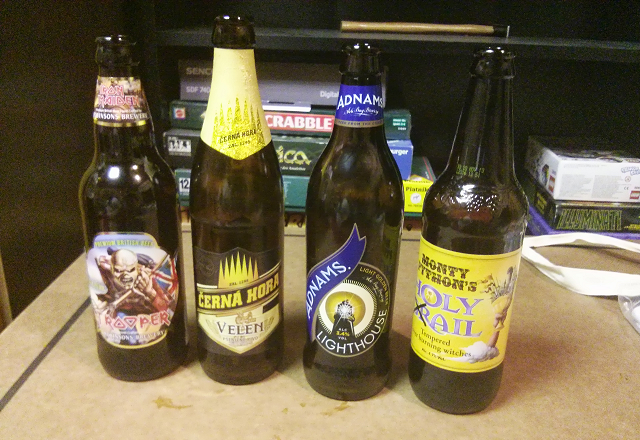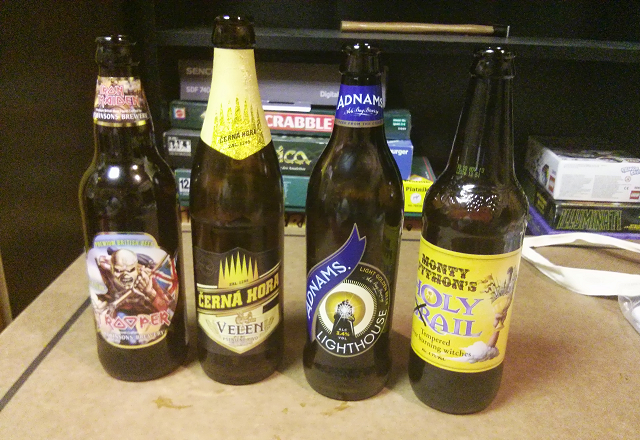 Tokrat se Anžetu in Pižami pridruži Janez Trontelj. Skupaj preizkusimo štiri piva in vsak predlaga dve manj znani angleški seriji.
Podcast: Download (Duration: 56:04 — 25.9MB)
1. pivo: Monty pythonts holy ale
Janezova predloga:
– BBC The Hitch Hikers Guide to the Galaxy
– New Statesman
2. pivo: Iron maiden
Pižamina predloga:
– This is Jinsy –
– Psychobitches
3. pivo: Adams Lighthouse
Anžetova predloga
– I'm Alan Partridge
– Knowing Me, Knowing You with Alan Partridge
4. pivo: Černa Hora
Ostalo omenjeno:
Duff beer
Orval
Red Dwarf
Flying heavy metal
Mighty Boosh
The Trip
The Life and Times of Tristan Shady
Feedback je vedno dobrodošel. Težite nam lahko preko Twitterja ali pa na mail glave(afna)apparatus.si.
–
Ostale epizode Glav najdete tule