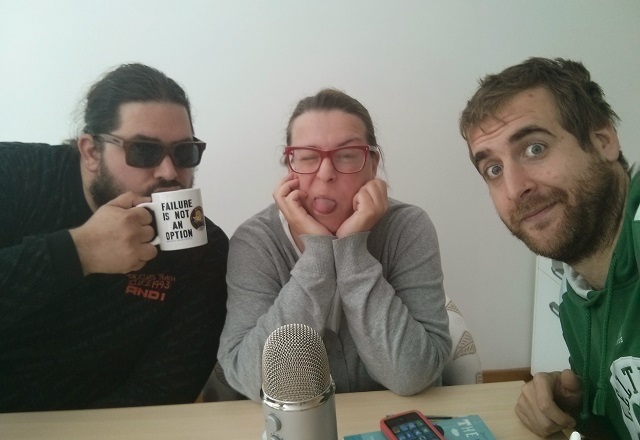 Nina, Pižama in Anže se posvetijo oddaji QI, Stepehenu Fryu in novicam o seriji Game of Thrones. Plus: Ninin Izobraževalni Kotiček(tm)!
Podcast: Download (Duration: 1:14:09 — 34.2MB)
Bill Pullman ni bil poškodovan med snemanjem te epizode.
Zapsiki:
QI
Stepehn Fry
Dokumentarec o depresiji Prvi del, Drugi del.
Last chance to see
Papagajev spolni odnos s kamermanom!
Hitchens, Fry debata.
Hugh Laurie in Fry dokumentarec.
John Lloyd
The Museum of Curiosity
Ben Elton
Alan Davies
Jeremy Clarkson
The World According to Jeremy Clarkson
Naši omiljeni panelisti:
Nina: Jimmy Carr in Jo Brand
–Big Fat quiz of the year
–The Infinite Monkey Cage
–Fryu se zatakne
Anže: Rob Bryden in Sean Lock
–The Trip
–Man in the Box
Pižama: Bill Bailey in David Mitchel
–Guide to the Orcestra
–Jungle Hero
–Peep Show
–The Unbeleviable Truth
–Ten O'clock Live
QI Knjige:
The Book of General Ignorance
The Book of Animal Ignorance
The QI book of the dead
The Second book of general ignorance
1227 QI Facts to blow your socks off
Annuals E, F, G, H
Feedback je vedno dobrodošel. Težite nam lahko preko Twitterja ali pa na mail glave(afna)apparatus.si.
–
Ostale epizode Glav najdete tule