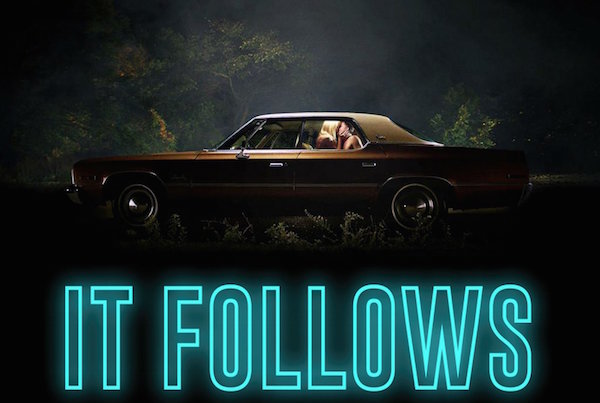 Pred kratkim nas je okužil skrivnostni virus navdušenja nad indie grozljivko Zlo za petami (It Follows, 2014). Atmosferično distopična nočna mora, v kateri najstnike zasleduje spolno prenosljivo zlo, je drugi film ameriškega režiserja Davida Roberta Mitchella. Pred njim je posnel še film The Myth of the American Sleepover (2010), ki skorajda deluje kot nekakšen prequel filma It Follows, ampak brez strašljivih delov.
Močno upamo (predvsem zato, ker si želimo ostati žive), da se bo s pomočjo tegale podkasta virus navdušenja nad filmom It Follows razširil tudi med vas.
p.s. Film bo od 6. avgusta dalje strašil tudi v ljubljanskem Kinodvoru. Pass it on!
Podcast: Download (Duration: 1:08:18 — 27.5MB)
–
Na FilmFlow se lahko tudi naročite preko iTunes in RSS. FilmFlow je tudi na Facebooku in Twitterju. Podprete nas lahko tudi osebno.
Kontaktirate nas lahko na filmflow.pms@gmail.com ali na osebnih twitter računih – Ana, MajaP, Bojana, MajaW. Obiščite pa tudi našo spletko www.filmflow.si.
Zapiski:
It Follows na IMDb
The Myth Of American Sleepover na IMDb
David Robert Mitchell na IMDb
It Follows is a new classic of both horror and coming-of-age cinema (A.V. Club // Review by A.A. Dowd)
The Myth Of The American Sleepover (A.V. Club // Review by Scott Tobias)
David Robert Mitchell on his striking new horror film, It Follows (A.V. Club // Interview by A.A. Dowd)
# David Robert Mitchell (Filmmaker Magazine)
It Follows review – sexual dread fuels a modern horror classic (The Guardian // Review by Peter Bradshaw)
It Follows (The Dissolve // Review by Scott Tobias)
The Art Direction of It Follows (The 405 // By Josh Brown)
'It Follows' Has An Amazingly Creepy Score: Interview With Composer Rich Vreeland Aka Disasterpeace (International Business Times // Interview by Barbara Herman)
It Follows (Soundtrack)