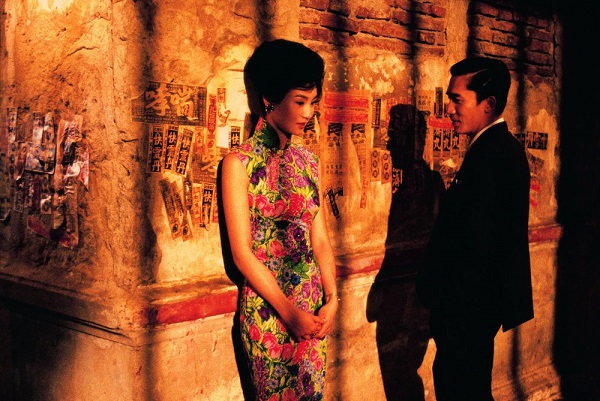 It is a restless moment. She has kept her head lowered… to give him a chance to come closer. But he could not, for lack of courage. She turns and walks away.
Razpoložena za ljubezen (Fa yeung nin wa, Wong Kar-Wai, Hong Kong, 2000) je eden najlepših, najbolj romantičnih, najbolj melanholičnih in najbolj nostalgičnih ljubezenskih filmov vseh časov, oplemeniten s prekrasno fotografijo, božansko glasbo in mojstrsko režijo, ki ničesar ne prepušča naključju.
Za ljubezen smo bile razpoloženi v torek, 2. februarja v Trubarjevi hiši literature, na filmskem večeru Društva študentov primerjalne književnosti (DŠPK). Po filmu je potekala zanimiva debata, ki smo jo ujele tudi v naš mikrofon.
p.s. Pogovor je sneman v živo, kar pomeni, da je zvok na določenih mestih malo slabši.
Podcast: Download (Duration: 1:00:11 — 41.4MB)
–
Na FilmFlow se lahko tudi naročite preko iTunes in RSS. FilmFlow je tudi na Facebooku in Twitterju. Podprete nas lahko tudi osebno.
Kontaktirate nas lahko na filmflow.pms@gmail.com ali na osebnih twitter računih – Ana, MajaP, Bojana, MajaW. Obiščite pa tudi našo spletko www.filmflow.si.
ZAPISKI:
In The Mood For Love na IMDb
Wong Kar-wai na IMDb
Where to begin with Wong Kar-wai (BFI)
Interview: Wong Kar-wai (Slant Magazine)
My favourite film: In the Mood for Love (Peter Walker // The Guardian)
In the Mood for Love (Ed Gonzales // Slant Magazine)
Episode 16: In the Mood for Love (The Cinematologists Podcast)
In The Mood For Love: Frames Within Frames (The Nerdwriter // YouTube video)