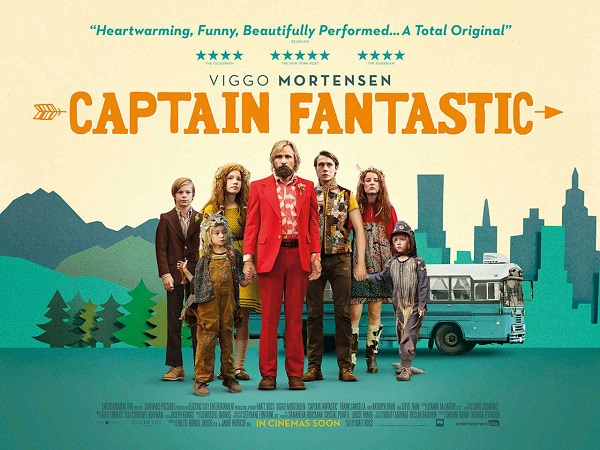 Kaj bi bilo lahko boljše za nov začetek, kot ena prelepa, optimistična pravljica o svetu za devetimi gorami in za devetimi vodami, v katerem nas skozi gozdove tisočletnih sekvoj preganja Viggo Mortensen? Kapitan Fantastični (Matt Ross, 2016) je nov ameriški indie film; deloma utopija, deloma pa kritika ameriškega kapitalizma. Po ogledu zagotovo ne boste več uporabljali besede zanimivo, namesto Božiča pa boste raje proslavljali dan Noama Chomskega. Power to the people!
Podcast: Download ()
–
Na FilmFlow se lahko tudi naročite preko iTunes in RSS. FilmFlow je tudi na Facebooku in Twitterju. Podprete nas lahko tudi osebno.
Kontaktirate nas lahko na filmflow.pms@gmail.com ali na osebnih twitter računih – Ana, MajaP, Bojana, MajaW. Obiščite pa tudi našo spletko www.filmflow.si.
ZAPISKI:
Kapitan Fantastični na IMDb
Matt Ross na IMDb
Matt Ross Of 'Silicon Valley' Goes Off The Grid With 'Captain Fantastic' (NPR intervju)
Carving With Words: Matt Ross on 'Captain Fantastic' (Roger Ebert.com intervju)
Film Review: 'Captain Fantastic' (Peter Debruge I Variety)
Captain Fantastic is a road movie not half as brainy as its characters (A. A. Dowd I AV Club)
Review: Viggo Mortensen Captivates in 'Captain Fantastic' (Manohla Dargis I The New York Times)
Father Doesn't Always Know Best In Captain Fantastic (Stephanie Zacharek I Time)