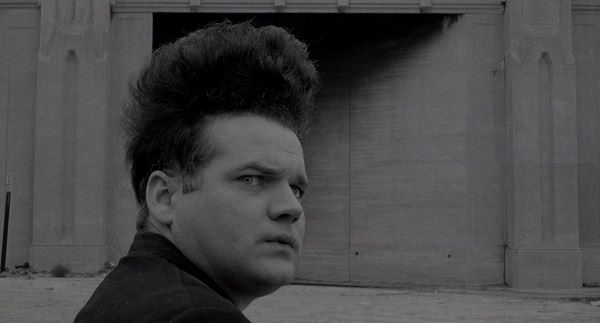 Pozdravljeni v IndieFlowu, seriji podkastov, v katerih se bomo skozi zgodovino ameriškega neodvisnega filma sprehodili v osmih oddajah. Ustavili se bomo na ključnih dogodkih, ki so vplivali na razvoj tega izjemno pestrega gibanja in spoznali avtorje, ki so za vedno spremenili način, na katerega gledamo filme.
Druga epizoda IndieFlowa vas ob neprijetnih zvokih po apokaliptični industrijski pokrajini popelje v tesnoben kafkovski svet lika z najboljšo filmsko pričesko vseh časov, Henrya Spencerja. Beseda namreč teče o polnočnem kultu Davida Lyncha, Eraserhead (1977), pa tudi o nekaterih drugih neodvisnih posameznikih, outsiderjih, ki na samosvoj način neutrudno raziskujejo obrobne teme, nove filmske forme in nove vizualne stile.
Projekt IndieFlow sta podprli Ameriška ambasada v Sloveniji ter Slovenska kinoteka.
Podcast: Download (Duration: 1:03:25 — 29.1MB)
–
Na FilmFlow se lahko tudi naročite preko iTunes in RSS. FilmFlow je tudi na Facebooku in Twitterju. Podprete nas lahko tudi osebno.
Kontaktirate nas lahko na filmflow.pms@gmail.com ali na osebnih twitter računih – Ana, MajaP, Bojana, MajaW. Obiščite pa tudi našo spletko www.filmflow.si.
ZAPISKI:
Eraserhead na IMDb
David Lynch na IMDb
Eraserhead (Senses of Cinema)
Eraserhead (Wikipedia)
David Lynch (Senses of Cinema)
David Lynch (Wikipedia)
The Remarkable Influence of David Lynch (The Atlantic)
What Is »Lynchian«? (Fandor Keyframe / videoesej)
The Lynch-Pin Fallacy (Jonathan Rosenbaum)
Defying Explanation: The Brilliance of David Lynch's »Eraserhead« (Roger Ebert.com)
Edward D. Wood Jr. na IMDb
Ed Wood: Not Actually The Worst Director in History (Dan of Geek)
Ed Wood (film) na IMDB
Roger Corman na IMDb
Roger Corman: How I Made 400 Films, Mentored Coppola and Ended Up Fighting in Court for My Fortune (The Hollywood Reporter)
10 Ways B-Movie Master Roger Corman Changed Filmmaking (Wired)
8 Hollywood directors from the Roger Corman film school (Den of Geek)
John Sayles na IMDb
John Sayles Looks Back: The Indie Film Hero Tells Us Why Making Movies Never Gets Easier (IndieWire)
John Waters na IMDb
Dreamland (The ultimate guide to John Waters)
BRANJE
David Lynch , Kako ujeti veliko ribo: meditacija, zavest in ustvarjalnost, Tozd, 2008.
Mirt Komel, Twin Peaks in postmodernizem: kava, pita, sova, škrat, Slovenska kinoteka, 2012.
Zbornik: David Lynch: interviews, University Press of Mississippi, 2009.
Slavoj Žižek, The art of the ridiculous sublime: on David Lynch's Lost highway, University of Washington, 2002.
Zbornik: Lynch on Lynch, Faber, 2005.
Zbornik: The cinema of David Lynch : American dreams, nightmare visions, Wallflower Press, 2005.
Marcel Štefančič, jr, Roger Corman : umetnost nizkega budžeta, Umco, 2008.
Zbornik: Kings of the Bs : working within the Hollywood system: an anthology of film history and criticism, E.P. Dutton, 1975.
Scott Alexander in Larry Karaszewski, Ed Wood, Faber & Faber, 1995.