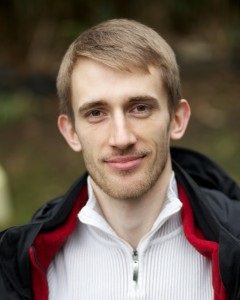 V tokratni epizodi se Boki in Anže pogovarjata z nemškim avtorjem in raziskovalcem na področju poškodb kolena, Martinom Kobanom. Njegovo internetno stran mesečno prebira več kot 50 tisoč ljudi, njegovo čtivo pa je poleg Bokija uporabilo preko 2.5 milijona ljudi, predvsem športnikov. Martin se ukvarja z razlago in premagovanjem kronične poškodbe "patelarni tendinitis" ali "skakalno koleno", ki je izjemno pogosta predvsem pri športih kot so košarka, odbojka, rokomet, pa tudi nogomet, tenis in tek. Ta epizoda je kot nalašč za vse tiste, ki se kdaj primejo za koleno in vprašajo: "Zakaj me boli?"
Podcast: Download (Duration: 1:05:01 — 29.9MB)
Feedback je vedno dobrodošel. Lahko nam težite na Twitterju oziroma preko maila podrobnosti(afna)apparatus.si.
Podrobnosti lahko finančno tudi osebno podprete.
Zapiski:
Premagaj patelarni tendinitis (knjiga)
For Athletes That Want to Perform Their Best
For Physical Therapists and Athletic Trainers
The following resources will cause a paradigm shift in the way you approach lower limb tendinopathy.