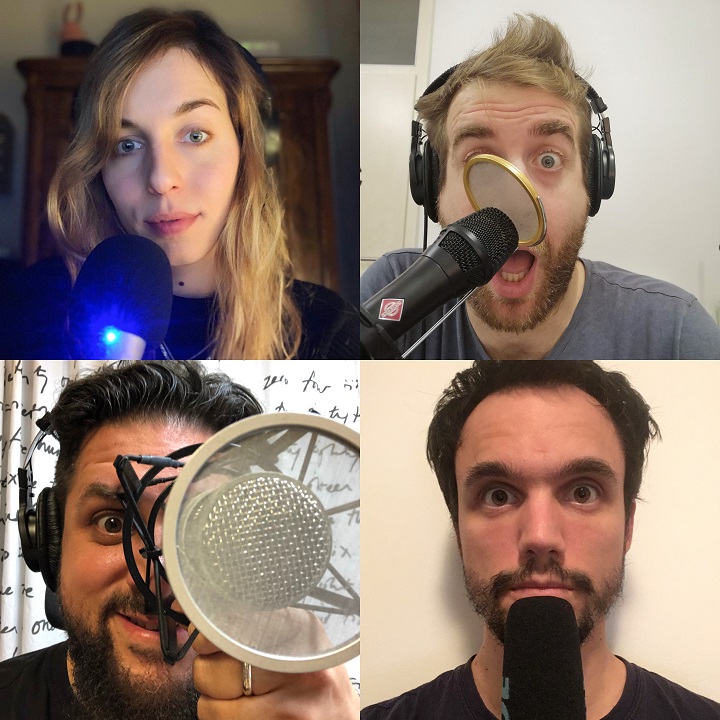 Anže in Pižama povabita Hano Stupica in Luko Marčetiča, da se poklonijo delu rajnkega Stana Leeja. Na naboru Marvelovih likov sledijo izbori, ki so še bolj logični kot Bagley v Sacramento. Boki medtem doma pridno piše seminarsko, zato držimo pesti zanj.
Podcast: Download (Duration: 9:44 — 4.8MB)
Feedback je vedno dobrodošel. Lahko nam težite na Twitterju oziroma preko maila podrobnosti(afna)apparatus.si.
Podrobnosti lahko finančno tudi osebno podprete.
Zapiski:
Pižama
1. The Fantastic Four
Tviter nit o kolobocijah s filmom iz 1992
Doomed: The Untold Story of Roger Corman's the Fantastic Four
2. Iron Man
Ghostface Killah – Ironman
3. Dr. Strange
Hana
1. Scarlet Witch
1. Quicksilver
2. Loki
3. Sentinels
Luka
1. Howard the Duck
Howardov film
2. Guardians of the Galaxy
Guardians of the Galaxy film
3. Spider-Man
Anže
1. The Incredible Hulk
Hulk film
2. Thor
2. Thor: Ragnarok
3. Gambit
Ker smo pozabili omeniti v podkastu, čeprav je imel Pižama na listku: za Marvelove serije poslušajte O.B.O.D.