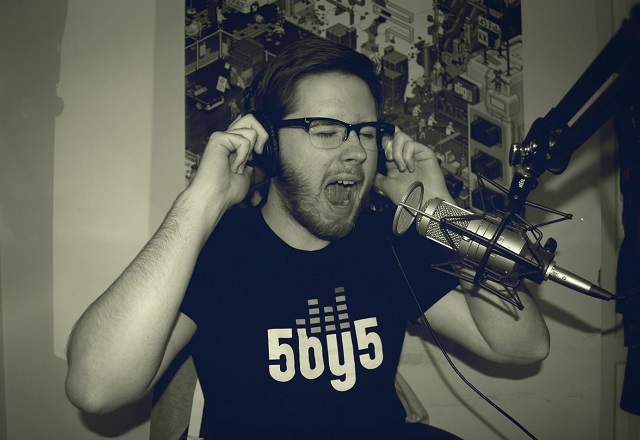 Mike Hurley je ustvarjalec podcastov, ki je pred tremi leti vzpostavil svojo mrežo oddaj 70decibels.com. To je pred kratkim kupila ena najbolj popularnih mrež 5by5.tv in Mike svoje oddaje počasi seli tja. V pogovoru o njegovi filozofiji kvalitete nad kvantiteto in voodooju spletne analitike. Nato pregledava še dve njegovi bolj priljubljeni oddaji in za konec še o strojni ter programski opremi, ki jo uporablja.

Podcast: Download (Duration: 54:01 — 25.0MB)
Na oddajo se lahko naročite prek iTunes ali RSS in jo najdete tudi na Twitterju.
–
Vse omenjeno v pogovoru:
Xperia SP – telefon z lučkami
70decibels – Mikeova mreža podcastov
5by5.tv – ena največjih podcast mrež, ki je kupila 70decibels
The Bro Show/Comnad+Space – Mikeov osrednji podcast
Merlin Man – najbrž največja zvezda na tej strani interneta
Audience Quality > Audience Quantity – Mikeov zapis na spletni strani 512pixels.com
John Gruber & Merlin Mann's Blogging Panel at SxSW – govor, ki je navdihnil zapis Audience Quality > Audience Quantity
marco.org – spisek podcastov, ki jih predlaga Marco Arment. Med njimi je tudi CMD+Space
Vittici – urednik odlične spletne strani macstories.net
iOS wishlist – Viticijeve želje za prihajajoči iOS 7
Vittici na CMD+space
Podcasti:
Maximum fun network – mreža
Jordan Jesse go!
Judge John Hodgman
Comic talks
Hunderd down.
SSKTN – mreža
Show me your mic
To lazy to blog
The east wing
Mule Radio Syndicate – mreža
Unprofessional
ATP – odličen tech podcast
5by5.tv – mreža
Back to Work
Strojna oprema:
Nexus 4
13″ retina Macbook pro
Mac mini
Programska oprema:
Pocketcasts – najboljši za podcaste na Androidu
Falcon pro – twitter odjemalec
Press – Google reader odjemalec
Robin – app.net odjemalec
Astrid tasks – za sezname
Evernote – za zapiske
Tweetbot – twitter odjemalec
Reeder – RSS odjemalec
Instacast – za podcaste
Rdio – za poslušanje glasbe
Chrome – brskalnik
Omiljena strojna oprema (dva mikrofona):