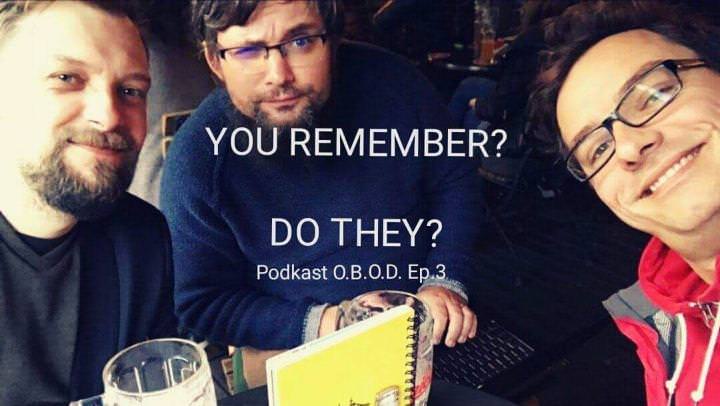 V tretji pilotni epizodi podkasta O.B.O.D. agenti Mito, Igor in Aljoša končno predstavijo podkast in sami sebe, potem pa v zobe s peno na ustih vzamejo Netflixov film Extinction (Izumrtje). Mimogrede ga primerjajo z drugimi invazičnimi filmi in vrstami, drugimi filmi s tvistom (pri tem pokažejo svoje bogato enciklopedično znanje), na koncu pa povabijo na konvencijo Na meji nevidnega, ki je že mimo.
Podcast: Download (Duration: 39:39 — 18.2MB)
O.B.O.D. je zaenkrat samo na Twitterju. Tam nam lahko težite, sugerirate, čestitate in pozdravljate.
Mreža Apparatus.si je tudi na Facebooku in jo lahko finančno podprete tudi osebno. Hvala.
ZAPISKI:
Extinction (Izumrtje) na imdb.
Nekaj ostalih filmov z motivom invazije, ki se bolj ali manj omenijo (po abecednem vrstnem redu): Battle: L.A. (2011); Independence Day (1996); The Invasion (2007); Invasion of the Body Snatchers (1978); The Lego Movie 2: The Second Part (2019); Signs (2002); Starship Troopers (1997); Star Trek: First Contact (1996); Superman II (1980); They Live (1988); War of the Worlds (2005);
Pa še Star Trek Voyager, 4. epizoda 4. sezone: Nemesis.
In Black Mirror, 5. epizoda 3. sezone: Men Against Fire.
Knjiga Joeja Haldemana: The Forever War.
Nov film M. Night Shyamalana je pa Glass (2019).
Za džingl uporabljamo izsek iz tegale komada.