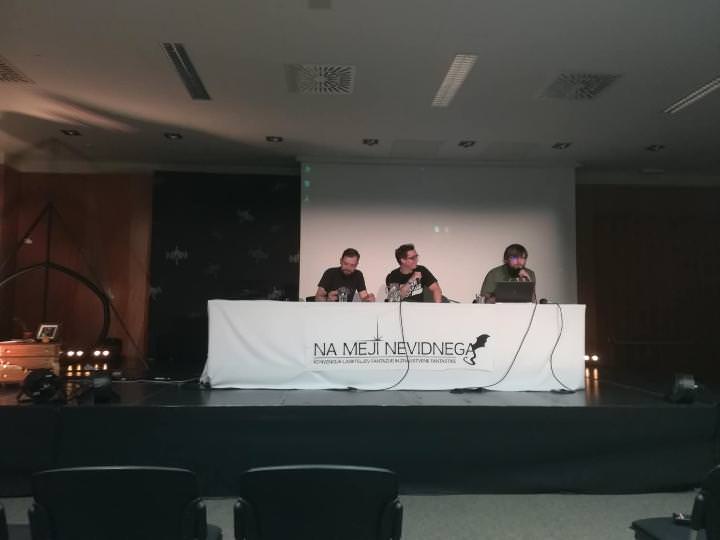 Četrta epizoda podkasta O.B.O.D. je bila posneta pred živim občinstvom na konvenciji Na meji nevidnega. Agenti Mito, Igor in Aljoša so tokrat razglabljali o filmih z zombiji; vse od Romerovih klasik do serije iZombie. Mito mimogrede prizna, da se mu zombiji gravžajo, naj so hitri ali počasni, in da ima pred občinstvom tremo, tako da redko pobere mikrofon, še ko ga, ga pa ne zna držati pri miru. Zato pa Igor prizna svojo nesmrtno ljubezen do Mile Jovovich iz Resident Evil, Aljoša pa do Michonne iz The Walking Dead.
Podcast: Download (Duration: 45:31 — 20.9MB)
O.B.O.D. je zaenkrat samo na Twitterju. Tam nam lahko težite, sugerirate, čestitate in pozdravljate.
Mreža Apparatus.si je tudi na Facebooku in jo lahko finančno podprete tudi osebno. Hvala.
ZAPISKI:
Vse se začne s filmi Georgea A. Romera: njegova imdb stran.
Naštevancija filmov: Shaun of the Dead, (2004), Zombieland (2009), Resident Evil (2002-16), The Walking Dead (2010-), World War Z (2013), Mito ponesreči gleda Dylan Dog: Dead of Night (2010), čeprav bi moral Dellamorte Dellamore (1994), Corpse Bride (2005), The Serpent and the Rainbow (1988), White Zombie (1932), 28 Days Later … (2002), 28 Weeks Later (2007), I Am Legend (2007), [Rec] (2007), iZombie (2015-) …
KNJIGE IN STRIPI: Max Brooks: The Zombie Survival Guide, Max Brooks: World War Z, Richard Matheson: I Am Legend, stripi Dylan Dog …
POPRAVEK: Aljoša nekje narobe pravi, da Flash Gordon premaguje "Marsovce", ko pa vendar vsi vemo, da gre za Mongovce.
Za džingl uporabljamo izsek iz tegale komada.